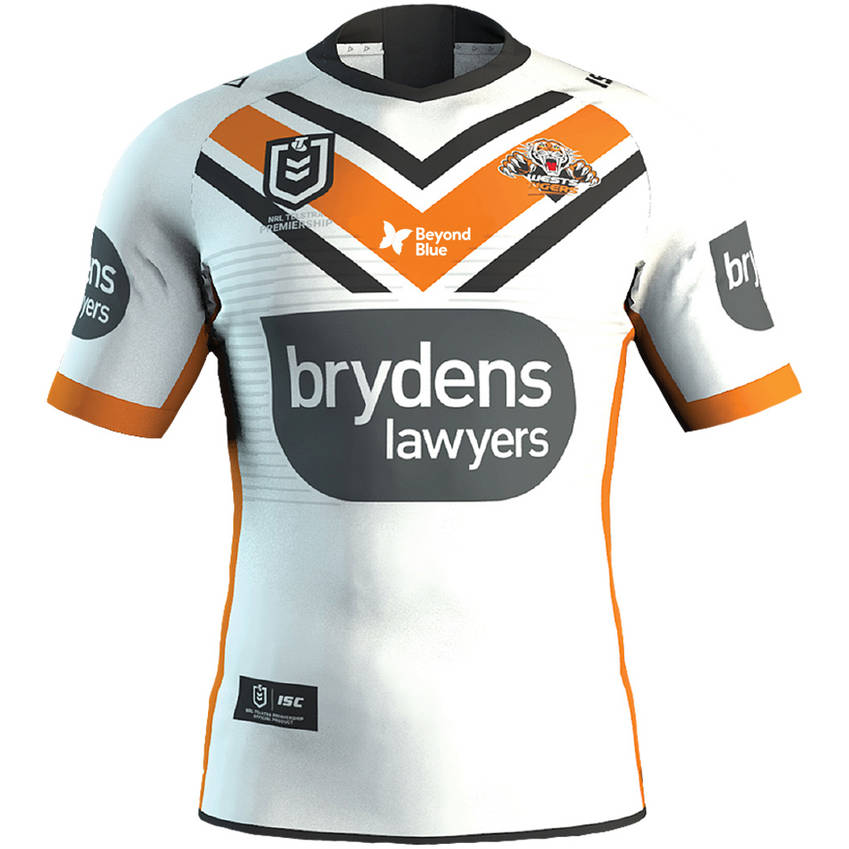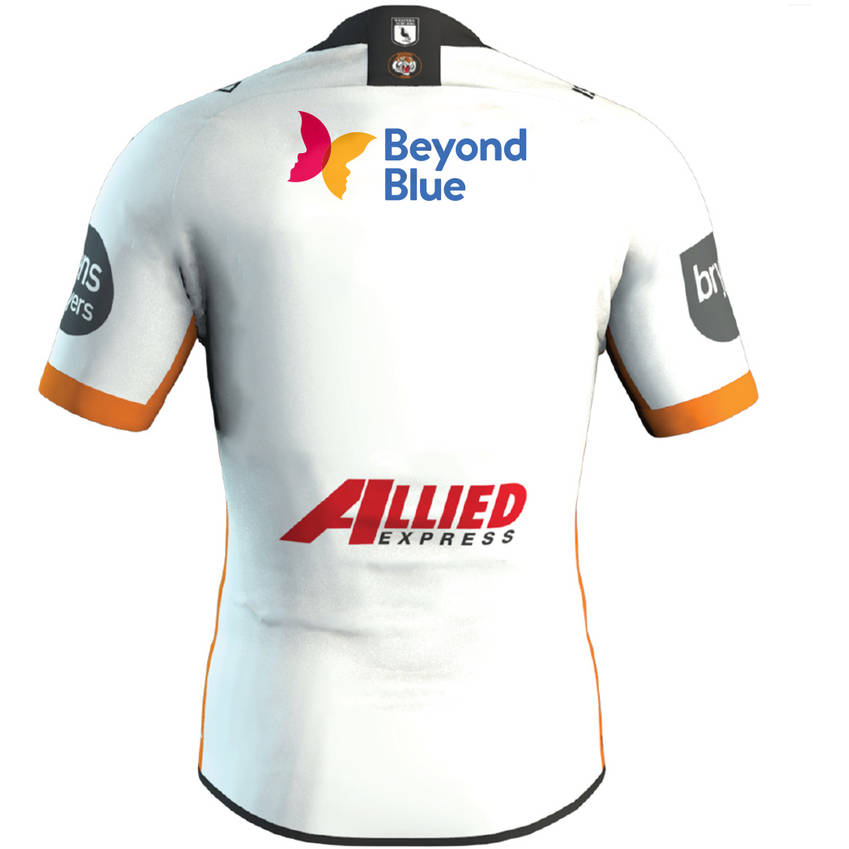 SKU: JSYBB201
Wests Tigers 2020 Beyond Blue Signed Player Issue Jersey 1 of 8
Auction End: 16 September 2020 00:00 (AEST)
To see how Wests Tigers Roarstore auctions work use this link.
- Wests Tigers 2020 Team Signed Beyond Blue Jersey
- Reserve Price of $300
- Winning Bidder will be notified via email of their successful bid
- Payment is required within 48 Hours or bid will be forfeited to the next highest bidder.
Please login to bid.
If you do not have an account register here.
Bid History
| | | |
| --- | --- | --- |
| Date/Time | Amount | Bidder Name/User |
| 9 September 2020 08:02 | $620.00 | Seets |
| 9 September 2020 06:56 | $610.00 | Philby |
| 9 September 2020 06:56 | $600.00 | Seets |
| 9 September 2020 06:56 | $590.00 | Philby |
| 8 September 2020 13:39 | $580.00 | Seets |
| 8 September 2020 13:39 | $570.00 | Philby |
| 8 September 2020 11:32 | $560.00 | Seets |
| 8 September 2020 11:30 | $550.00 | Philby |
| 8 September 2020 08:59 | $540.00 | Seets |
| 8 September 2020 08:20 | $530.00 | Philby |
| 8 September 2020 06:46 | $520.00 | Seets |
| 7 September 2020 21:33 | $510.00 | Amazongirl |
| 7 September 2020 21:33 | $500.00 | Seets |
| 7 September 2020 21:33 | $490.00 | Amazongirl |
| 7 September 2020 21:33 | $480.00 | Seets |
| 7 September 2020 21:33 | $470.00 | Amazongirl |
| 7 September 2020 21:33 | $460.00 | Seets |
| 7 September 2020 21:33 | $450.00 | Amazongirl |
| 7 September 2020 21:33 | $440.00 | Seets |
| 7 September 2020 21:33 | $430.00 | Amazongirl |
| 7 September 2020 20:10 | $420.00 | Seets |
| 7 September 2020 19:57 | $410.00 | Philby |
| 7 September 2020 19:57 | $400.00 | Seets |
| 7 September 2020 19:57 | $390.00 | Philby |
| 7 September 2020 19:57 | $380.00 | Seets |
| 7 September 2020 19:57 | $370.00 | Philby |
| 7 September 2020 19:57 | $360.00 | Seets |
| 7 September 2020 19:57 | $350.00 | Philby |
| 7 September 2020 19:35 | $340.00 | Seets |
| 7 September 2020 19:35 | $320.00 | tigerchris7 |
| 7 September 2020 19:35 | $310.00 | Seets |
| 7 September 2020 19:34 | $300.00 | tigerchris7 |
| 7 September 2020 19:34 | $290.00 | Seets |
| 7 September 2020 19:34 | $280.00 | tigerchris7 |
| 7 September 2020 19:34 | $270.00 | Seets |
| 7 September 2020 19:22 | $260.00 | tigerchris7 |
| 7 September 2020 18:51 | $250.00 | Philby |