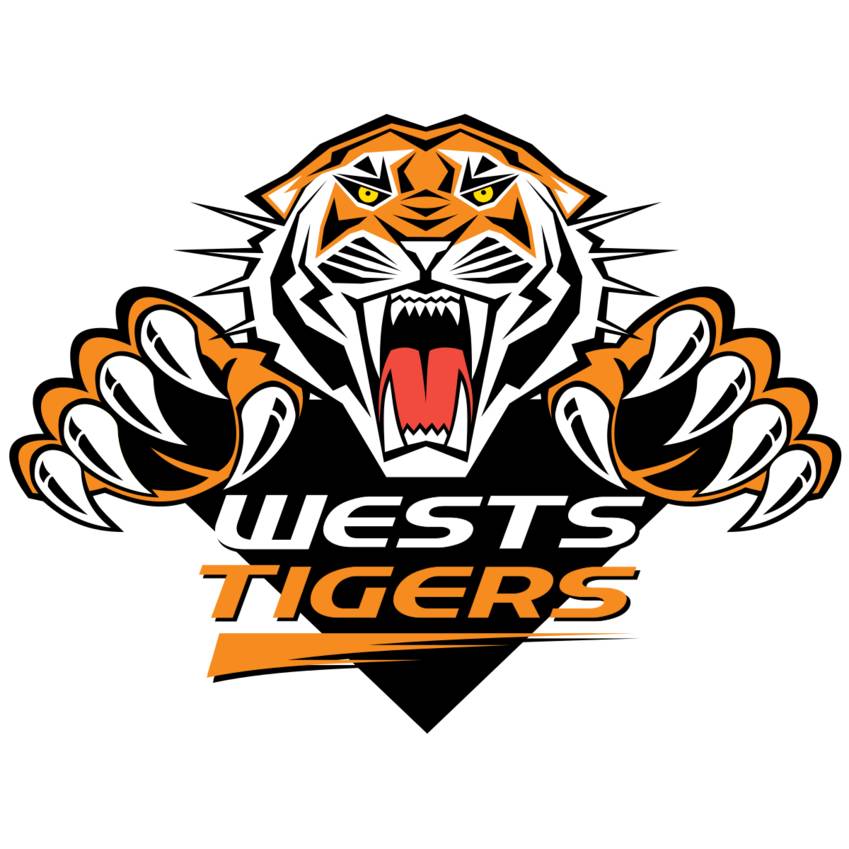 SKU: UGDE2
Ultimate Game Day Experience #2
Auction End: 24 January 2020 00:00 (AEDT)
To see how Wests Tigers Roarstore auctions work use this link.
The ultimate game day experience, filled with money can't buy experiences for you and a guest
• Access to a Wests Tigers home game in fully catered private box (to be liaised with club)
• Speak with Wests Tigers coaching staff pre-game in the lead up to kick-off
• Watch the team warm up from the sideline and cheer the team out from the field
• Signed Wests Tigers hat and 2020 Wests Tigers polo provided in private box
• Meet the team after the game with a special post-match visit
Please login to bid.
If you do not have an account register here.
Bid History
| | | |
| --- | --- | --- |
| Date/Time | Amount | Bidder Name/User |
| 7 January 2020 15:21 | $3,000.00 | Cory B |
| 7 January 2020 15:21 | $3,000.00 | Roony |
| 7 January 2020 15:21 | $2,980.00 | Cory B |
| 7 January 2020 15:21 | $2,970.00 | Roony |
| 7 January 2020 15:21 | $2,930.00 | Cory B |
| 7 January 2020 15:21 | $2,920.00 | Roony |
| 7 January 2020 15:20 | $2,910.00 | Cory B |
| 7 January 2020 15:20 | $2,900.00 | Roony |
| 7 January 2020 15:20 | $2,860.00 | Cory B |
| 7 January 2020 15:20 | $2,850.00 | Roony |
| 7 January 2020 15:20 | $2,800.00 | Cory B |
| 7 January 2020 15:20 | $2,790.00 | Roony |
| 7 January 2020 15:20 | $2,760.00 | Cory B |
| 7 January 2020 15:20 | $2,750.00 | Roony |
| 7 January 2020 15:20 | $2,720.00 | Cory B |
| 7 January 2020 15:20 | $2,710.00 | Roony |
| 7 January 2020 15:20 | $2,700.00 | Cory B |
| 7 January 2020 15:20 | $2,690.00 | Roony |
| 7 January 2020 15:20 | $2,680.00 | Cory B |
| 7 January 2020 15:20 | $2,670.00 | Roony |
| 7 January 2020 15:19 | $2,660.00 | Cory B |
| 7 January 2020 15:19 | $2,650.00 | Roony |
| 7 January 2020 14:38 | $2,610.00 | Cory B |
| 7 January 2020 11:35 | $2,510.00 | Roony |
| 7 January 2020 11:35 | $2,500.00 | Cory B |
| 7 January 2020 11:35 | $2,500.00 | Roony |
| 7 January 2020 11:35 | $2,160.00 | Cory B |
| 7 January 2020 11:35 | $2,150.00 | Roony |
| 7 January 2020 11:35 | $2,040.00 | Cory B |
| 7 January 2020 11:35 | $2,030.00 | Roony |
| 7 January 2020 11:35 | $2,020.00 | Cory B |
| 7 January 2020 11:35 | $2,010.00 | Roony |
| 6 January 2020 20:08 | $2,000.00 | Cory B |
| 6 January 2020 20:08 | $1,990.00 | SJA |
| 6 January 2020 20:07 | $1,980.00 | Cory B |
| 6 January 2020 20:07 | $1,970.00 | SJA |
| 6 January 2020 20:07 | $1,960.00 | Cory B |
| 6 January 2020 20:07 | $1,950.00 | SJA |
| 6 January 2020 16:19 | $1,910.00 | Cory B |
| 6 January 2020 16:19 | $1,900.00 | DB |
| 6 January 2020 16:19 | $1,890.00 | Cory B |
| 6 January 2020 16:19 | $1,880.00 | DB |
| 6 January 2020 16:19 | $1,870.00 | Cory B |
| 6 January 2020 16:19 | $1,860.00 | DB |
| 6 January 2020 16:18 | $1,850.00 | Cory B |
| 6 January 2020 16:18 | $1,840.00 | DB |
| 6 January 2020 16:18 | $1,830.00 | Cory B |
| 6 January 2020 16:18 | $1,820.00 | DB |
| 6 January 2020 07:47 | $1,810.00 | Cory B |
| 6 January 2020 07:47 | $1,800.00 | Smatta |
| 6 January 2020 07:46 | $1,730.00 | Cory B |
| 6 January 2020 07:46 | $1,720.00 | Smatta |
| 6 January 2020 07:46 | $1,610.00 | Cory B |
| 6 January 2020 07:46 | $1,600.00 | Smatta |
| 6 January 2020 07:46 | $1,510.00 | Cory B |
| 6 January 2020 07:46 | $1,500.00 | Smatta |
| 6 January 2020 07:45 | $1,420.00 | Cory B |
| 6 January 2020 07:45 | $1,410.00 | Smatta |
| 6 January 2020 01:12 | $1,400.00 | Cory B |
| 6 January 2020 01:12 | $1,390.00 | DB |
| 6 January 2020 01:12 | $1,380.00 | Cory B |
| 6 January 2020 01:12 | $1,370.00 | DB |
| 6 January 2020 01:11 | $1,360.00 | Cory B |
| 6 January 2020 01:11 | $1,350.00 | DB |
| 6 January 2020 01:11 | $1,310.00 | Cory B |
| 6 January 2020 01:11 | $1,300.00 | DB |
| 6 January 2020 01:10 | $1,260.00 | Cory B |
| 6 January 2020 01:10 | $1,250.00 | DB |
| 6 January 2020 01:10 | $1,230.00 | Cory B |
| 6 January 2020 01:10 | $1,220.00 | DB |
| 6 January 2020 01:10 | $1,210.00 | Cory B |
| 6 January 2020 01:10 | $1,200.00 | DB |
| 6 January 2020 00:36 | $1,020.00 | Cory B |
| 6 January 2020 00:00 | $1,010.00 | DB |
| 5 January 2020 21:34 | $1,000.00 | Moonie |